Dr. Marc Evans Abat

Consultant Director, Center for Healthy Aging, The Medical City, Philippines
Bio and picture not yet available .
Dr. Dilshaad Ali Abas

Chief Executive Officer – Group, Avivo Group of Hospitals, UAE
Bio and picture not yet available .
Qadriya Almarzouqi

Health Affairs Director, BAYTI Home Healthcare, UAE
Bio and picture not yet available .
Joyce Socao-Alumno

President & CEO, Health Core, Philippines
Bio and picture not yet available .
Dr. Kaushik Banerjea

Director, Medical Services Portland District Health, Australia
Bio and picture not yet available .
Prof. Dr. Virgel C. Binghay

Director, Center for Productivity and Competitiveness, University of the Philippines.
Bio and picture not yet available .
Peter Brown

Director, Care Resort Chiang Mai, Thailand
Bio and picture not yet available .
Jeffrey Bulangit

Clinical Manager, Mercy Parklands, New Zealand
I am originally from Bontoc Mountain Province, Philippines. A graduate of Bachelor of Science in Physical Therapy. Left the country in 2003 and worked overseas. My first experience working with elderly was when I gained a position as a Mobility Therapist in one of the aged care facilities in New Zealand. I have always been interested in Gerontology and this was the beginning of my journey in aged care. After few years, I have decided to pursue my dream of changing career and explore elderly care further. Becoming a Registered nurse is one of them. I was granted scholarship by the Sisters of Mercy to go to university and gain my degree in Bachelor of nursing in Auckland, New Zealand. Since then, the career opportunities in aged care was unstoppable. I have been working now in aged care for more than 12 years and I love every bit of it.
Dr. Ejaz Ahmad Chaudhry
Chief Executive Officer, Noble Care, Malaysia
Dr. Ejaz Ahmad Chaudhry, A specialist medical doctor with over 25 years of experience and excellence in Public, Private and Not for Profit Sectors.
He is the Founder Director and CEO of Noble Care Malaysia, Noble Home Care Services, developing state of the art living and rehabilitation services for old folks and retired communities all over Malaysia. He has been serving health institutions as a specialist doctor, administrator and developer in different parts of the Globe. Working with Medical Colleges and universities as professor, master trainer, researcher and co-researcher. He served international level organizations as chairman, consultant, adviser and also a team leader in research and developments. Specialized in developing long term care facilities for the elderly and pioneer in Malaysia to develop premier retirement homes for all the aged care community groups according to their needs and budgets. He has been a part of developments, management and operations of the retirement villages in different regions of the World. A great achievement of Dr. Ejaz is that he has been working for the poor and deserving community members at the same time with other affluent and elite community groups. Developing homes for the abandoned and neglected old folks and taking care of the very poor and deserving old folks in their homes is also admire and addition to his credits. He is the Vice Chairman of Malaysian Aged Care Operators and chairman of Pertubuhan Noble Care working for the welfare of deserving old folks from poor and non-income families.
Nikunj M Chavda
Founder & Director, Kadji The Care, India
Dr Nikunj Chavda is a qualified rehabilitation specialist from M. S. University of baroda and Griffith University of Australia. At a very beginning of his career he got exposure to ageing industry in Brisbane, Australia by working with 3 various NGOs and handling various roles as respite assistant, Support worker and Disability support officer. This experience helped him to establish an award winning and most reputed assisted living facility known as KADJI CARE at various locations in state of Gujarat in India.
Kelly Choo
Co-founder & Chief Marketing Officer of Neeuro, Singapore
Kelly currently is Co-founder & Chief Marketing Officer of Neeuro, an innovative neuro-technology and gamification company that helps empower people with a healthier mind and happier life. His passion is to create positive impact on people's lives through the usage of technology to solve problems. He was previously Co-founder and General Manager of Brandtology, a leading Social Media Intelligence company that was acquired by Isentia and then listed on the Australian Stock Exchange (ASX). He was recognized as the Singapore Computer Society's Young IT Professional of the Year in 2012 with other accolades like outstanding alumni by his alma maters. He is also an angel investor and enjoys volunteering to help others in their life as he has benefited from his mentors.
Prof. Philip Choo
Group CEO, National Healthcare Group, Singapore
Professor Philip Choo is the Group Chief Executive Officer of the National Healthcare Group (NHG). He is well recognised as a Geriatrician with more than 25 years of experience.
Professor Choo was awarded the TTSH Doctor of the Year in 1996. His contribution during SARS, as head of the medical team, earned him the National Day Public Service Star Award in 2003. In 2011, he was awarded the National Day Public Administration Medal (Silver), and the National Day Long Service Medal in 2015.
Professor Choo serves on several Boards which include the NHG-Johns Hopkins Singapore Institute Pte Ltd, Ren Ci Hospital, The Courage Fund Limited, and Ang Mo Kio-Thye Hua Kwan Hospital. He also sits on various Ministry of Health Committees, and a member of various committees eg Medical Advisory Board to MINDEF and SAF, Ageing Research Institute for Society and Education Advisory Board NTU, Community for Successful Ageing Advisory Committee and Lee Kong Chian School of Medicine Governing Board.
Marc Daubenbuechel
Managing Director, RainTree Care International, Philippines
Marc works since more than 15 years in the retirement and healthcare industry in Germany and the Philippines. He runs his own nursing home, the RainTree Care Services & Senior Residences and he operates a German Language and Geriatric Training Center, which trains Filipino nurses in German and Geriatrics before their deployment to Germany.
He also works as independent healthcare consultant for companies interested to get involved in the Philippine geriatric market and for international institutions that would like to learn more about geriatric market in Germany.
Dr. Suresh Devnani

Global Motivational Speaker, International best-selling Author, The Happy Doctor, Hong Kong
Bio and picture not yet available .
Prof. Rene Domingo
Professor, Operations Management
Asian Institute of Management, Philippines
Rene Domingo is a professor of operations management at the Asian Institute of Management in the Philippines. He holds a BS in Industrial Engineering from the University of the Philippines and an MS in Management Engineering from Nagoya Institute of Technology (Japan). He trained on the Toyota Production System in Toyota, Japan. He is the author of "Quality Means Survival" published by Prentice Hall. He has served as technical consultant of the World Health Organization – Western Pacific Region on Hospital Management. He has assisted hospitals in improving customer service, patient flow, and patient safety.
Muntoh Fong
Principal and CEO, Autumn Agedcare Academy and Consultancy, Malaysia
Fong Muntoh has over 18 years of experience in Agedcare Management and is the Principal and CEO of Autumn Aged care Academy and Consultancy. He is currently Malaysia's first certified Registered National Industry Expert in elderly care under the Ministry of Human Resources and the highest certified in elderly care, evaluation officer under Department of Skills Development, Malaysia. He was the Business Director with IHM Sdn Bhd with 12 years of experience managing 2 Nursing Homes, 10 clinics, 24-hour emergency hospital call centre, medical claims investigation, will writing and estate planning unit.
Dr. Namrata Gautam

Associate Doctor and Consultant, Stress & Spine, India
She has a Master Program in Alternative Medicines from covering Korean Sujok Therapy, Food Therapy, Acupressure, & Music therapy and started regular practicing at Charitable Hospitals in Delhi. Currently she is faculty & Alternative Medicine Expert at Delhi Institute of Naturopathy, Patparganj, Delhi.
Schooled as Masters in Music from Banaras Hindu University where she served as an instructor in the Faculty of Performing Arts and later as an External Examiner.
She is a faculty at Hindu Kanya Mahavidyalaya, Jind at Haryana and has served as Judge for several Cultural and Musical events.
Under CSR activities conducted by Corporate houses of Rajasthan. Dr Namrata participated with Social services roles and responsibilities with Tara Foundation, and served as Adviser for women and child education, empowerment and Health & Hygiene in rural areas.
Dr Namrata is also General Manager with Sanskar Accomodations, Gaziabad and with Delhi based Agri business organization at UDYAM.
Dr. Mohamed Ahmed Hamdy
Chief Operating Officer- Group, Al Salama Group Holdings, UAE
Dr. Mohamed Ahmed Hamdy , Executive Master of Business Administration from Georgia state University Atlanta, Six Sigma Green Belt holder from World Class Training Institute (WCTI) ,Diploma in Marketing Communications from International Advertising Association NY, hospital management diploma from AUC.
Dr.Mohamed is currently the group chief operational officer of Al Salama group holdings , (Al Salama Hospital , Abudhabi)Dr. Mohamed was Egypt projects and business development director at Andalusia group for medical services.Previously Hospital director and operational manager at Andalusia Smouha and Maadi hospitals.A registered consultant in the roster of Medex healthcare company and a member of OSHA Organization for Occupational Safety and Health Administration. Dr.Mohamed worked as medical director of Life healthcare.
He also worked as the Dental Clinics Manager, Faculty of Dentistry,Vice president of infection control & occupational health and safety committees MSA University, clinics manager Allied doctors medical administration company.
Dr. Mohamed worked as the Deputy Manager of ER department As-Salam International Hospital Maadi, where he managed the fulfillment of quality requirements for the ER Department accreditation by the Joint Commission International (JCI), July 2010.
He is a founding member of Alexandria / Georgia State University Alumni Association and a mentor in Start Up Cup.
Dr.Mohamed is a renowned international speaker in healthcare facilities & Design conference and participated as a speaker ,moderator and awards judge in Healthcare Management Asia conference in Vietnam.
Prof. Brian Kennedy

Director, Centre for Healthy Ageing, National University of Singapore, Singapore
Dr. Brian Kennedy is internationally recognized for his research in the basic biology of aging and as a visionary committed to translating research discoveries into new ways of delaying, detecting, and preventing human aging and associated diseases. He is the Director of National University Health System (NUHS) Centre for Healthy Ageing. He also serves as a Distinguished Professor in Department of Biochemistry and Physiology at Yong Loo Lin School of Medicine, National University Singapore (NUS). From 2010 to 2016 he was the President and CEO of the Buck Institute for Research on Aging in California. He remains a professor at the Buck Institute.
Karl LaRowe
Speaker & Consultant, Compassion Strengths, Malaysia
Karl LaRowe, is an international speaker, trainer and author, who helps caregivers transform the exhaustion of compassion fatigue and burnout into positive energy and engagement. Utilizing his own experience as a caregiver who overcame burnout Karl has empowered more than 50,000 caregivers over the past 20 years with evidence based knowledge and effective methods they can immediately utilize to make real, positive changes in their own lives.
Angela Lee

Principal and Regional Director, Asia-Pacific, HKS Inc., Singapore
Bio and picture not yet available .
Dr. Martha Tara Lee
Relationship Counselor & Clinical Sexologist, Eros Coaching, Singapore
Dr Martha Tara Lee is a Relationship Counselor and Clinical Sexologist. She provides relationship and sexuality coaching and counseling for individuals and couples, conducts sexual education workshops and speaks at public events. Often cited in the media, Dr. Lee is the appointed sex expert for Men's Health Singapore (since 2009), and Men's Health Malaysia (since 2010). She also contributes regularly towards Elephant Journal and YourTango. She is also the host of weekly radio show Eros Evolution for OMTimes Radio. She was recognised as one of 'Top 50 Inspiring Women under 40' by Her World in July 2010, and one of 'Top 100 Inspiring Women' by CozyCot in March 2011. She is the author of Love, Sex and Everything In-Between (2013), Orgasmic Yoga: Masturbation, Meditation and Everything In-Between (2015) and From Princess to Queen: Heartbreaks, Heartgasms and Everything In-Between (2017).
Prof. Dr. Chong-Wey Lin

Founder and President, OurCityLove Social Enterprise, Taiwan
Bio and picture not yet available .
Sreenivas Narayanan

Founder/Founder/Director, ASSIST, Philippines
Bio and picture not yet available .
Ng Li Lian

Co-Founder, Tetsuyu Home Care, Singapore
Bio and picture not yet available .
Dr. Ng Wai Chong

Chief of Clinical Affairs, Tsao Foundation, Singapore
Bio and picture not yet available .
Ibnu Firdaus bin Nooraman

Secretary, Gerontological Nurses' Chapter (Singapore Nurses' Association), Singapore
Bio and picture not yet available .
Michael Podolinsky
CEO, Podolinsky International, Singapore
Michael Podolinsky CSP, CSPGlobal is Asia's Productivity Guru. 27 years lecturing through Singapore Institute of Management, authoring 16 books (McGraw Hill, Pearson Prentice Hall), sought after speaker, trainer, frequent radio and television guest. Michael devotes his life to studying productivity and human psychology. 11,000,000 people benefited on 6 continents, 35 countries. 700+ clients: Mayo Clinic, National University Hospital, Fairbanks Memorial Hospital, Singapore General Hospital, SQU Hospital (Oman), Changi General Hospital, Cook Medical, Medtronic, 3M/GE/Philips Healthcare, GSK, Pfizer, Littmann Stethoscopes
Prof. Tri Buhd W Rahardjo
Director, Centre for Ageing Studies, Universitas Indonesia (CAS UI), Indonesia
Tri Budi W. Rahardjo graduated for Faculty of Dentistry in 1975 as BDS, and MS as well as PhD in Health Science from University of Airlangga Surabaya with sandwich programme at the University of Wales Cardiff UK. She is a Professor in Dentistry and Gerontology at Universitas Indonesia, Indonesia, working in Faculty of Dentistry Universitas Indonesia from 1975 to 2011. Since March 2010 to 2017 she has also been the Director of Centre for Ageing Studies Universitas Indonesia (CAS UI). She is now a researcher at CeFAS (Centre for Family and Ageing Studies) Universitas Respati Indonesia that has just established in May 2018. She was awarded as An Honorary Visiting Research Fellow, Oxford Institute of Population Ageing, University of Oxford 2011-2014, and a Consultant for Ageing Programmes to Indonesian Government, Private sectors and NGOs, since 2011. She has been supervising PhD students in Gerontology/ ageing issues at universities in Indonesia and Loughborough University, UK, since 2000 and to be an external examiner for PhD programme on Population and Ageing at Australian National University (ANU), 2013. She is a member of Indonesian Gerontology Association since 2001; member of Board of Active Ageing Consortium Asia Pacific (ACAP) since 2009; Temporary Advisor to WHO SEARO in 2013; Technical Advisor for Global Healthy Ageing Strategy to WHO in 2015; and Member of Steering Board of APRU Population Ageing Research Hub, since 2014. She was also a member of National Commission for Older Persons (NCOP) Indonesia 2005 – 2011. She has been working with Asian Aging Business Center (AABC) Fukuoka Japan, supported by Japan Foundation and Toyota Foundation on Long Term Care since 2014. Her current research interests include the fields of Ageing and Dementia, Age Friendly Communities and Cities, Long Term Care and Quality of life of older persons as well as care giver issues. Since 2010 around 30 articles has been published with her national and international partners. She initiated the establishment of Indonesia Gerodontology Association since 2006, and member of this association since 2016. In 2017 she is pointed as a supervisor for junior gerontologists of APRU in developing proposals on Age Friendly Community in Institute of Gerontology, University of Tokyo as a collaborator in her capacity as a president of Universitas Respati Indonesia.
Dr. Miguel A. Ramos, Jr.

Director, HealthCore, Philippines
Bio and picture not yet available .
Eric de Roodenbeke

CEO, International Hospital Federation, Switzerland
Eric de Roodenbeke became IHF CEO in June 2008. His previous positions included Senior Health Specialist at the World Health Organization (WHO) for the Global Health Workforce Alliance (GHWA); Senior Health Specialist, World Bank; Senior management positions at the French Ministries of Foreign Affairs; various senior management and executive positions in large French university teaching and general hospitals. He has been educated in France: Ph.D. in health economics, (Paris-Sorbonne); Hospital Administration Diploma (EHESP-Rennes); and Diploma in Public Health (University of Nancy). He has published several books and in professional journals.
Amitabh Saxena
CEO, Anexas Europe, Denmark
Amitabh Saxena, CEO, Anexas Denmark, is a Lean and Six Sigma Master Black Belt, CPHQ and PMP with 27 years of process excellence related experience. He has implemented Six Sigma and Lean in 50 organizations in Europe, Middle East and India, that includes 16 reputed hospitals. A Chemical Engineer and MBA (Finance), he has served as Head- Six Sigma advisory services for KPMG in the past. He has been featured in business magazines and TV for his exemplary work in process excellence and spoken in world conferences of American Society of Quality, IQPC, etc.
Joe Sham
Assistant Director, Hong Kong Sheng Kung Hui Welfare Council, Hong Kong
As current Assistant Director of the Hong Kong Sheng Kung Hui Welfare Council, Joe specializes in community aged care and healthcare and has extensive experiences in service planning, development and monitoring. He commits to long-term development of a delivery mode of "person-environment congruence" and aims to better facilitate users' livelihood using professional intervention.
He has been working on cross-disciplinary collaboration among the government, business, academics and society to leverage on each sector's strength to benefit more people. His team has championed more than 40 accolades on innovative elderly care services.
Chetan Sharma

COO & Director, Datamation International, India
Bio and picture not yet available .
Prof. Tan Hwee-Pink
Academic Director, SMU-TCS iCity Lab, Singapore Management University, Singapore
Hwee-Pink's research focuses on applying Internet of Things (IoT) technologies through a social-behavioral lens to create social impact intelligent and inclusive societies, through large-scale pilots with public and private partners. He teaches IoT to senior undergraduate students, as well as students pursuing the Professional Masters of IT and Business (MITB). He was appointed an Adjunct Faculty with the Geriatric Education and Research Institute (GERI) since May 2017. Hwee-Pink obtained his Ph.D. from the Technion, Israel Institute of Technology in 2004.
Mr. Satyaprakash Tiwari

Consultant, Jamiyah Nursing Home, Singapore
Bio and picture not yet available .
Dr. Trần Thị Minh Thi

Director General, Institute for Family and Gender Studies, Vietnam
Bio and picture not yet available .
Patricia Williams
Founder & President, Global Health Services Network, USA
Ms.Williams brings a passion for making a positive and sustainable impact in international healthcare communities by designing and implementing processes that focus on quality, efficiency, and service and then, consistently and intentionally training staff in a culture of service excellence.
Born in Asia and raised in ten countries, Ms. Williams brings a diverse and personal perspective to the improvement of healthcare services around the world.
Jiadi Yu

Principal Investment Officer, IFC Healthcare and Education, Hong Kong
Bio and picture not yet available .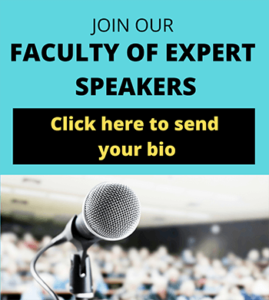 The Eight Subject Tracks
Conversations on how new information technology and other technical solutions are improving the products, the services and the profits in the age care industry.
Presentations on how some of the very successful care-givers and age-care companies are serving the elderly.
Tools of quality and business improvement being used by some of the best care-givers that help them streamline their services and products.
Interactive talks and workshops on what is necessary to improve personal and management skills with examples from the elderly care industry.
Foundational ideas and tips by very popular business gurus on how to start up, build and grow, your professions or ventures in elderly care.
Focused discussions and presentations by geriatric and gerontology experts on how to blend care services with clinical services.
This is the track to go when you want to build your brand and leap frog your business bottom-line.
C-Level roundtables, symposia and briefings on topics related to strategy, policy, business matching and financing.
---
Shortlist of Topics
Click here to view the shortlist of topics
What you will get from the plenary sessions
Thought-leaders identify the elderly care trends and innovations of the times, and the implications for caregivers, specialists and organizations.
What you get from the Special Interest (Breakout) Sessions
Delegates will choose from no fewer than 40 information-packed workshops in eight subject tracks. These are "how to" sessions designed to be immediately useful for caregivers, specialists and organizations.
In all, you will learn global best practices, discover new services and generate more business.
In just two days, delegates to the annual Managing Elderly Care event will sharpen their skills, expand their thinking, increase their expertise, and become more inspired to achieve even higher levels of excellence. They will share with and learn from fellow elderly care professionals – the best from all over the region – who share the same challenges.
FREE

hotel for three nights
For overseas delegates from the same organization
Who twin share at a satellite hotel and register at the same time.
Limited to first 60 that qualify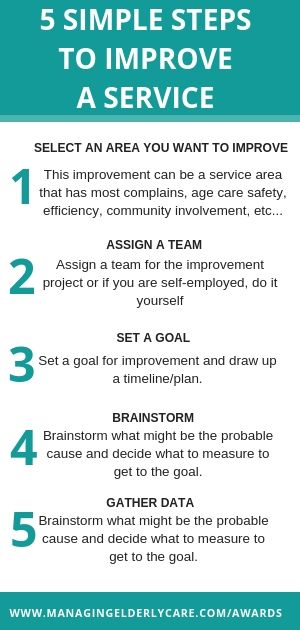 Contact Us:
(Ms) Reg Valencia, Event Manager
Email: [email protected]
Unit 2801, 28th Floor, Cityland Pasong Tamo Tower, 2210 Don Chino Roces Avenue, Brgy. Pio del Pilar, Makati City 1230
For Vietnam, Myanmar, Cambodia, and Thailand, you may also contact:
(Ms) Giang Luong
Phone number: +84 907 403 577 (Whatsapp/Line/Viber/Zalo)
Email: [email protected]
Managing Elderly Care in Asia is organized by Conference and Event Organizers, Inc.

Managing Elderly Care in Asia is organized by Conference and Event Organizers, Inc.