Caregiving Quotes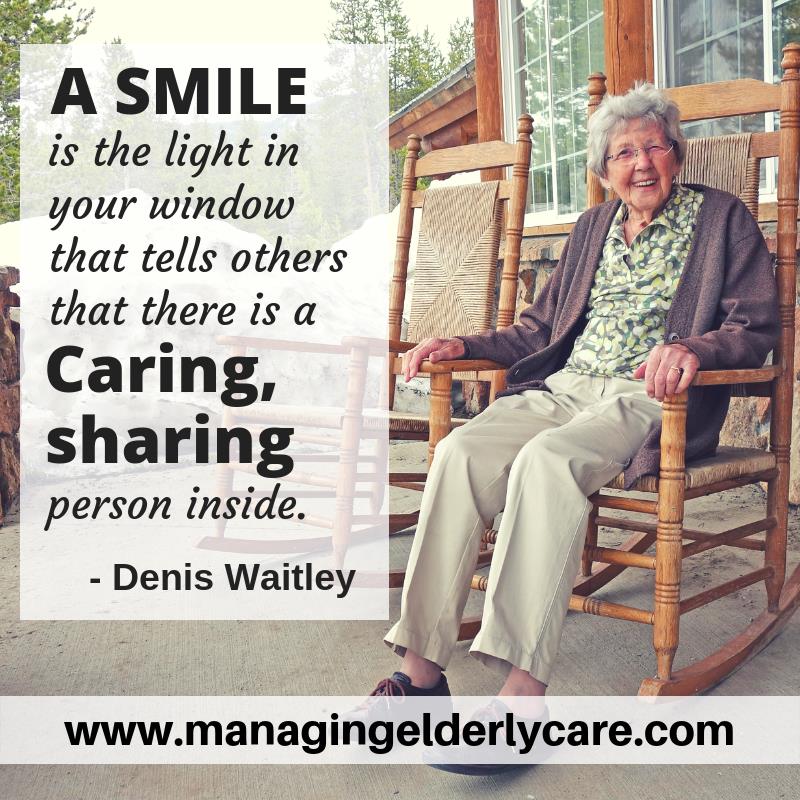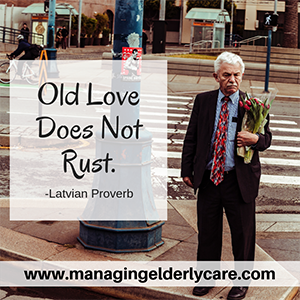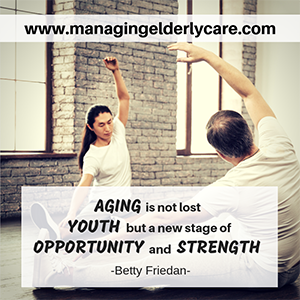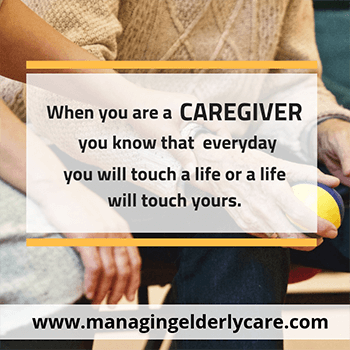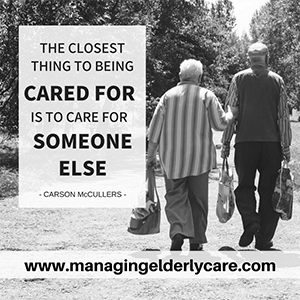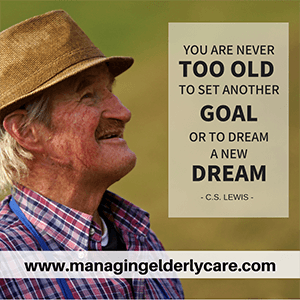 Elderly Jokes
Asian Elderly Care Awards PRIMER©
ON WHY AND HOW TO ENTER THE MEC AWARDS
We are often asked why individuals or organizations should take the trouble to enter, especially if they are unsure of winning. Others do not feel that they are fully equipped with the tools and techniques. Many others may not appreciate that something simple they have implemented could actually be a winner.
It is with this as a background that AECA offers this back to basics PRIMER. It is a PRIMER mainly for the uninitiated. This primer is divided into five sections:
1. Why should you enter the awards even if you are unsure?
2. How to select a project or program to enter?
3. What quality tools are available and which ones should you use?
4. A simplified quality improvement project development process just for you
5. How to enter?
Please remember, this is a back to basics primer.
1. Why you should enter the awards even if you are unsure?
When you enter the awards, you get the following benefits:
a) You signal to yourself, your associates and team that you believe they have at least a few projects or programs that are good. That what you as caregiver or organization is doing is right and useful.
b) When you as caregiver or a few small teams start looking for what they have done well, so that they can enter the awards, it lights a fire of enthusiasm. Because, the fact is that when you look for improvements, you always find it. Therefore, teams become motivated. This leads to a culture of self-analysis and self-criticism, leading to a culture of excellence and continuous improvement.
c) By submitting your entry, you are telling the world that you are proud of some of the things you are doing. Are you not?
d) You incite an institution-wide quality "revolution". Including getting your teams interested in what others entered, what you can learn from them, and what they may learn from you.
e) The worst that can happen is that those in your care will benefit from improved service at less cost to you.
f) There are many benefits even if you do not win. And if you do, then that is the icing on the cake with industry recognition of your efforts.
2. How to select what improvement to make:
(What projects or programs to enter)
There are many ways of and reasons for selecting what improvements to make. These improvements will finally become a project worthy of entering in the awards. You can select an improvement area based on one or more of the following (not mutually exclusive) criteria:
a) A service area that has the most complaints from the elderly.
For example:
• waiting time for service
• complaints from those in your care for your not providing food or medication needed on time
• arriving late for home care
• lousy food
• grouchy service
b) Aged care safety that needs to be improved
• wrong medication
• wrong recommended activity
• elderly falling off beds
• poor facility design
• uneven or too high steps
• areas not well lit
• innovations in Wellness, Spa, Yoga or fitness
• assisted living improvements
c) Areas in which expenses keep rising
• adding more and more care giving staff
• number of housekeeping staff growing much higher than average
• food costs going up
• travel time becoming really poor
• pension fund maximization
d) Efficiency improvement areas
• number of care giver per elderly going up
• using technology to improve service
• using technology for elderly records
• care technology to make it easy for the elderly
• speed of emergency care
e) Revenue-generating areas
• using digital marketing
• branding products and services
• offering new/related services
f) Community involvement activities
• working together with the community
• encouraging caregivers and the elderly to participate in community projects
• working with the government to improve aged care in the country
• new research into elderly wellbeing
There are many, THOUSANDS, more:
Finding and assigning improvement teams is the first, easiest and most important step in continuous quality improvement.
"Everything can, should, and will be improved, if not by you then by your successor."
3. What quality tools are available and which ones should you use?
There are many quality tools, but we can only outline them here. Note that those who make improvements without following a scientific process – will no doubt get some improvement. But they will not win an award. The best improvements come from using at least some basic easy to learn quality tools.
a) Fishbone (Ishikawa) Diagram: Also called the Cause–and–Effect Diagram. It is a systematic way of defining what the problem is and what is the most probable cause. This can be learned in 30 minutes.
b) Pareto Analysis: This collects a series of data to determine what activities (or culprits) cause the major problems or bring in the biggest results. Better known as the 80/20 rule.
c) Scatter Diagram: To project and analyze the dispersion of variables like minutes tardy plotted against shift schedule.
d) Flow Chart: Identifies and eliminates unnecessary steps and combines or simplifies others to increase efficiency.
e) Failure Mode Effects Analysis (FMEA): A structured approach to identify all possible failures in a service or process by studying the consequences, or effects, of those failures; FMEA seeks to eliminate or reduce failures, starting with the highest-priority ones.
f) Common sense data gathering: Often the least used. "What is the problem and what data do I need to gather and study". It starts with the assumption that if it can't be measured, it can't be improved.
There are many websites that can easily be accessed for information on quality improvement tools techniques and processes. Two, for example, can be found at:
a. BUSINESS EXCELLENCE
https://www.bexcellence.org/Total-Quality-Management-Tools.html
b. AMERICAN SOCIETY FOR QUALITY
https://asq.org/learn-about-quality/quality-tools.html
4. A simplified quality improvement process just for you
To improve a service, one must follow five simple steps.
a) Select an area you want to improve. See item 2 above
b) If you are self-employed, do it yourself. If you are an organization, put together a team and assign a team leader – or ask for volunteers. Include in the team the disciplines needed to make the improvement being sought.
c) Set a goal for improvement and draw up a timeline/plan
d) Brainstorm what might be the probable cause (using quality tools) and decide what to measure to get to the goal.
e) Gather data, analyze it and come up with the improvement.
5. How to enter
For each category, there are 5 to 7 questions that you need to answer. Each question has a word count limit of 150 to 250 words, more or less. The questions are not the same and are slightly different for each category.
1. What is the background of the project? Why was this project chosen? And what are the objectives or outcomes that you want to achieve as a result of starting this project? Was the project started because of frequent customer complaints? Or was it initiated by one of the staff members?
2.Who does the project benefit and how does it benefit? Does it benefit the employees, or the community, or the care specialists, or the elderly customer, or all of the above? Is it a major benefit? Is it a major change in the service you are delivering? Does it really matter that the project doesn't benefit all elderly being cared for? For example, a good project could be one that benefits just those who go to physical therapy. Another good project would benefit all visitors because it simplifies the way they visit your institution.
3. Did you measure? In order to be a winner or runner-up, you need to offer some kind of measurement to demonstrate what was it like before the project started and what were the measurable results that were achieved. In this sense, your project should take before and after measurements.
4. What were the quality tools that the team used? Did you use the Fishbone diagram? Did use a flowchart or FMEA?
5. There is usually a question about the project team? The judges want to see if the team that was assembled can address the problem at hand. Usually, in an institution for the elderly, there is a large interdependence of different services and departments. Were all those that really matter included in the project team? Who was the team leader? How did the team function?
6. Are the results sustainable? How can you demonstrate that they are? Do you have testimonials from those you serve on the improvement this project achieved? Was it mentioned in your annual report? Are there any newspaper reports? Did you win any awards?
7. Final word. And finally, a very important question is to be answered in all categories. This is an open-ended question that allows you to state whatever you would like to say that you feel will convince the judges that you should win.
You can cite statistics, give your own rationale or provide competitive data. Meaning it's up to YOU to convince the judges.
You are allowed to submit attachments to explain or support your answers, and you should. Make sure your attachments are relevant and clear.
GOOD LUCK: YOU and your customer can only benefit from your entering…
Caregiving Quotes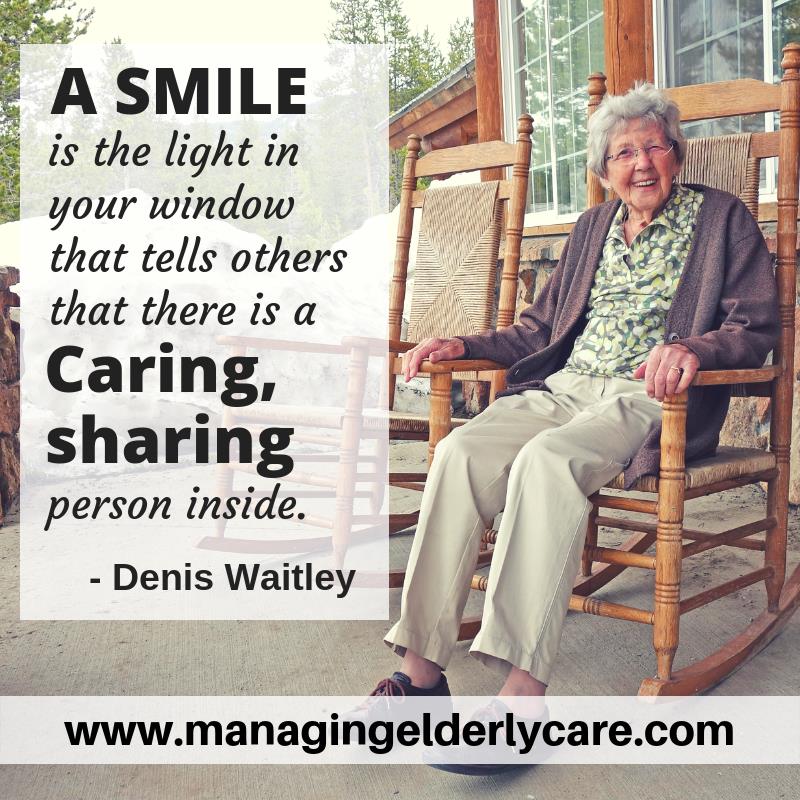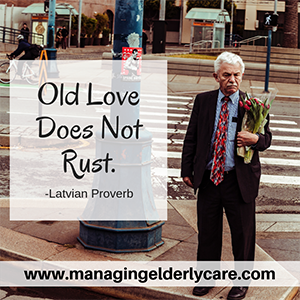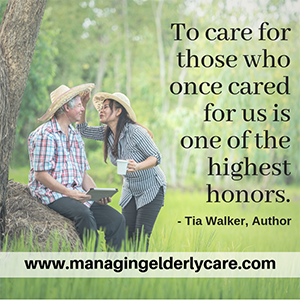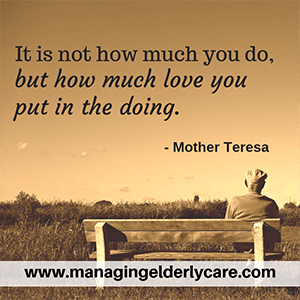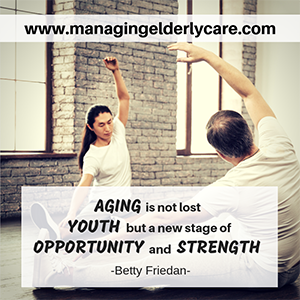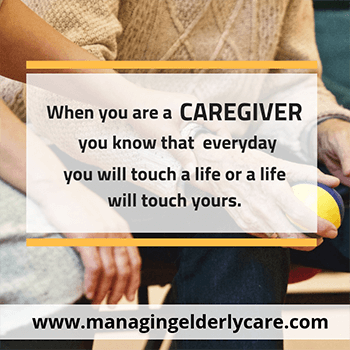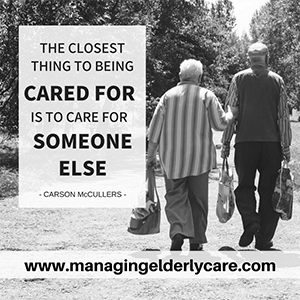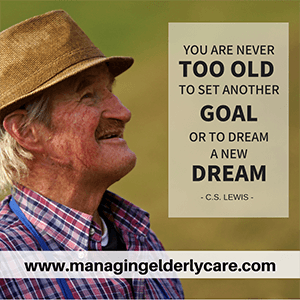 Elderly Jokes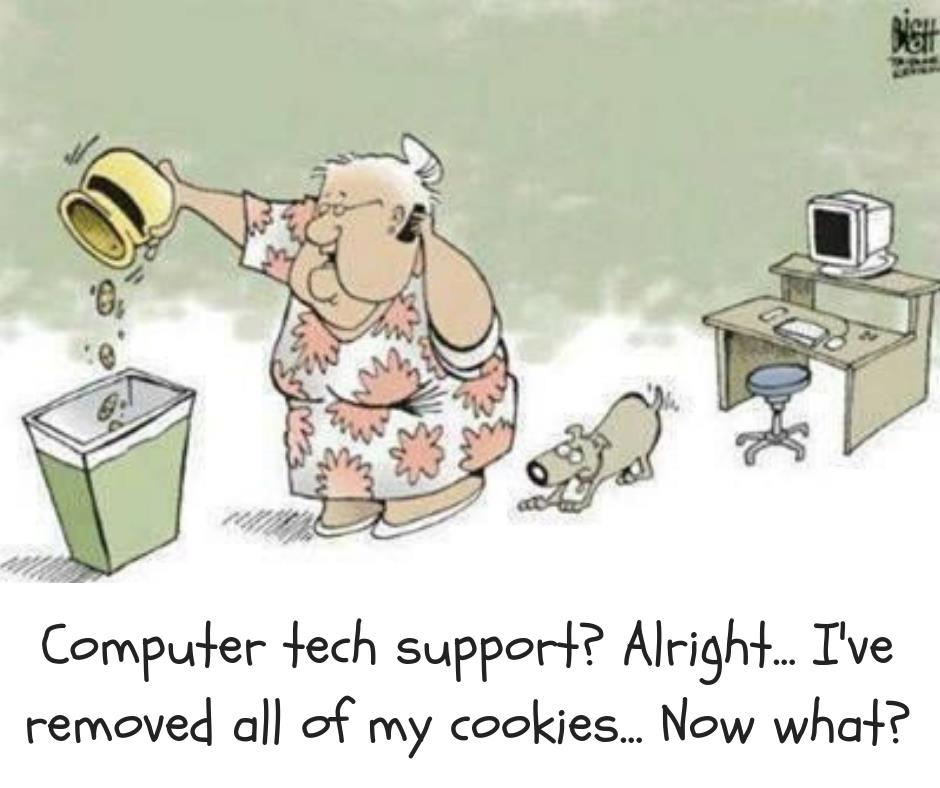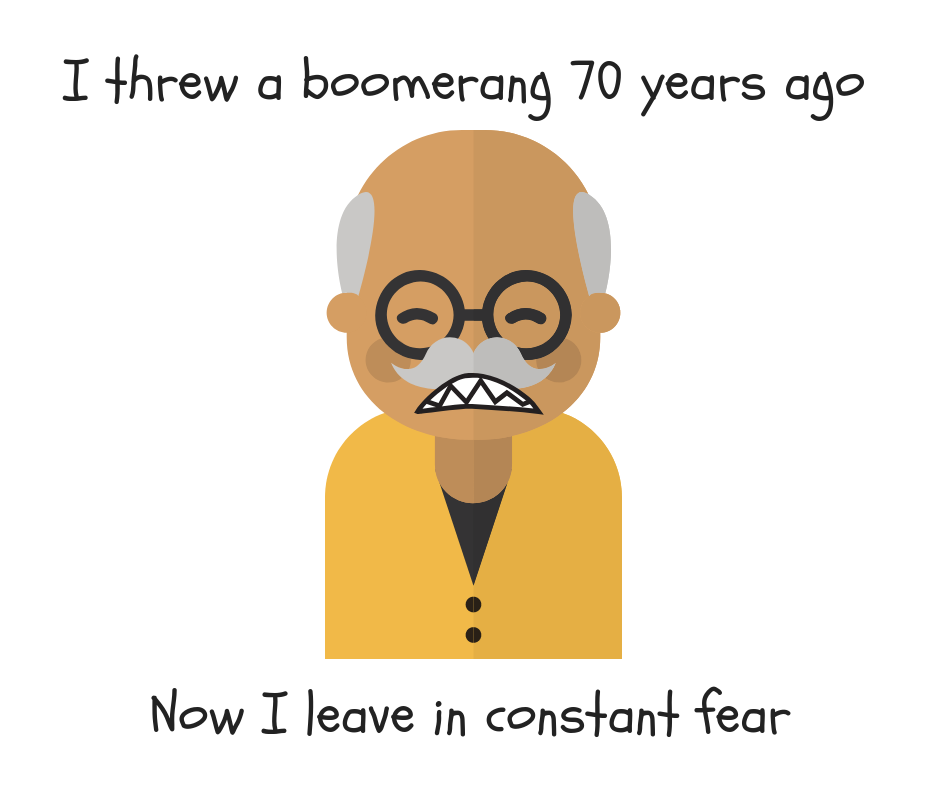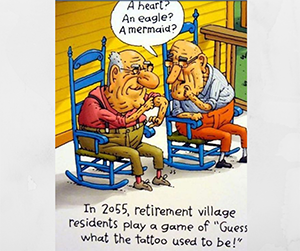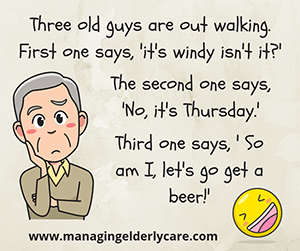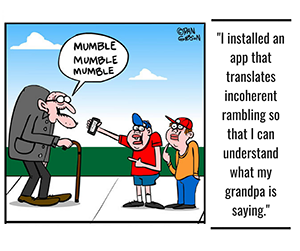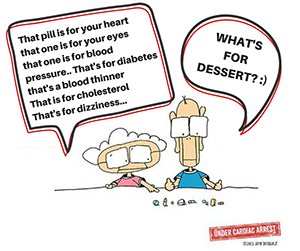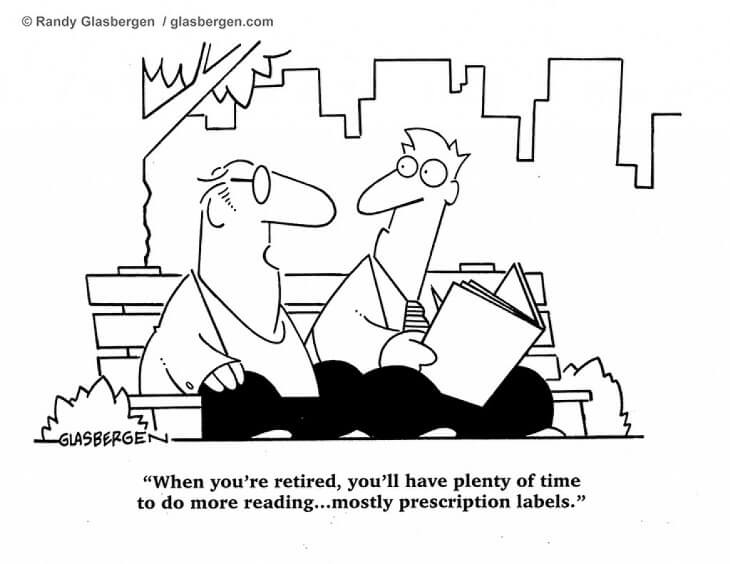 Contact Us:
(Ms) Reg Valencia, Event Manager
Email: [email protected]
Unit 2801, 28th Floor, Cityland Pasong Tamo Tower, 2210 Don Chino Roces Avenue, Brgy. Pio del Pilar, Makati City 1230
For Vietnam, Myanmar, Cambodia, and Thailand, you may also contact:
(Ms) Giang Luong
Phone number: +84 907 403 577 (Whatsapp/Line/Viber/Zalo)
Email: [email protected]
Managing Elderly Care in Asia is organized by Conference and Event Organizers, Inc.

Navigate our site
About You and Us
Topics and Speakers
Awards
Sponsorship and Exhibition
New Ideas and News
Venue and Registration
Your Directory Listing